Mr. Ito Honed His Artistic Abilities to Inspire Others to Live Their Life Their Way
A lover of anime, art, and music, Mr. Ito is a new artist who has recently developed his artistic abilities and has found comfort in who he is as an individual and as an artist.
Now, Mr. Ito views himself as the person who did what many were afraid to do–live life according to themselves. He now spreads the love and vision of doing so while he himself builds the life he dreams of. 
Rising Above a Low Point in His Life
Mr. Ito's music and artistry wasn't always a serious endeavor for him. But when the COVID-19 pandemic struck, he found himself without a job but with a lot of time in his hands to really focus on his craft.
"I decided that I'd do things differently regardless of what someone else said or thought. I went through a deep depression once COVID-19 started spreading. I kept looking for answers until I eventually settled down and started to hone in on my artistic abilities. And the rest is history from there," he said.
He is currently working on a Mr. Ito 2 EP (extended play) as well as some upcoming collabs with other artists.
Throughout his journey, Mr. Ito has already found success with a continuously growing community of people that love and support him.
Inspiring Others to Be Who They Want to Be
As he himself found comfort in discovering who he is and what he does, Mr. Ito hopes to inspire others to live their life according to their own terms.
"I want to be perceived as the one that did what so many people are too afraid to do. The one that inspired an entire community of people to be comfortable with who they choose to be," the artist said.
He added that one of his goals for the coming year is to have a larger community of people following their dreams and goals and to be able to inspire this community.
To this community, Mr. Ito encourages them to find what makes them different and run with that.
"We are usually too focused on being what people think we should be. So we dampen and hide what really makes us unique. Just be your unique self," he advises.
For more information, check out Mr. Ito's website at www.misterito.comor his Instagram account. Also visit his SoundCloud and Spotify accounts to listen to his music.
US Army combat veteran and journalist Luis Jorge Rios is the Founder of REDx he specializes in personal branding. He is a contributor to Entrepreneur magazine and TEDx host. Luis was mentored by Mark Cuban, his eye for business and potential growth has been trained at a billionaire level.
BigOpp Zooted: Is Making His Name Known Throughout His City
Elijah Penn better known as BigOpp Zooted is a 17 year old artist from York, PA. He is a Hip-Hop artist who stays true to his original sound. Music for him has been a blessing. It has kept him motivated, focused and out of the street life. Doing something that he enjoys doing gives him sheer joy. He is a trap/drill artist, but can also switch it up and show his fans his versatility. He started taking music seriously when 215Radio approached him reaching out offering a lending hand for management. 215Radio believed him his artistry and saw a star in BigOpp Zooted.
Since leaving the street life behind BigOpp Zooted has seen a ton of success. He has been featured on major platforms such as SayCheeseTV, Meek Mill news, My Mixtapez story, Hiphopnowtv, Hiphopcentral news, Hustle hearted and the early bird freestyle show which is based out of Baltimore, Maryland. His talent has definitely been noticed and appreciated by all who hear his music catalog. This artist is a role model for sure. He wants to give back as much as he can to his community and help others prosper as he does. Currently he is pushing his latest release titled " Balenciaga" and another record called "Smile". He states "Never give up and that is just what it is. Stay focused." This artist is definitely on the come up. His young age puts him at a great advantage to get in the industry and take over.
Stay connected
check out our recent story here
Hello, My name is Gabriel, but most know me as "Bonni3". I am a music artist and entrepreneur. I own my own business called Christian Nicole Promotions. As an entrepreneur I have been featured on publications such as Hufforbes, Medium, The Source, Disrupt, ABC, FOX, Respect Mag and many other reputable platforms.
He went from sleeping inside a Recording Studio to Working on Justin Bieber's song purpose. Meet Gemini Muziq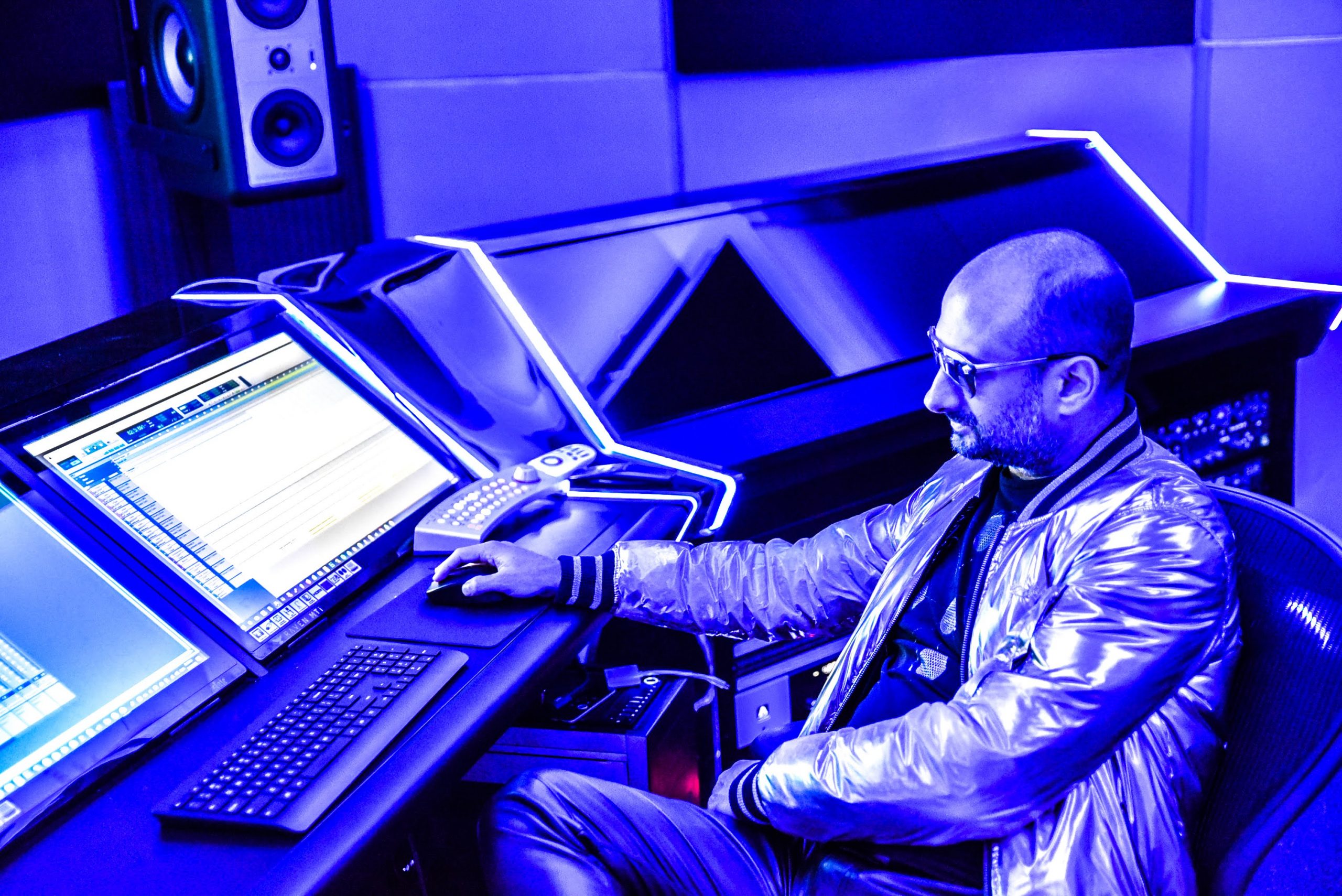 Hagay Mizrahi, also known by his stage name Gemini Muziq is an American-Israeli songwriter, musician and record producer. When Hagay was six-years-old, his father's work relocated his family to Taiwan, where they stayed until he was ten. This early exposure to travel and culture set him up for a fascinating life exploring the globe through his own career. He studied piano as a young child and continued this until he enrolled in the military at age 18. 
Upon being dispatched from the army, Hagay enrolled in the Rimon School of Music, where he studied composition and arrangement. During these years, young Hagay traveled to Kingston, Jamaica, where he was first introduced to life as a music producer. During his time in Jamaica, Hagay worked with Ras Daniel, Bob Marley's percussionist Skully, and Shaggy's drummer Paul Kastic.
He collaborated with Dean Fraser and Yossi Fine and worked with some of Israel's top artists after graduating. These were exciting acts to work with, but there was even more success on the horizon.
A defining moment in Hagay's career
The Israeli producer says the defining moment in his career came while working in Pacifique Studios in North Hollywood. During this time, Hagay recorded with many incredible and influential artists such as Christina Aguilera, Lil Wayne and, most notably to him, producer and songwriter Poo Bear. 
Hagay and Poo Bear worked on several songs together, but the most memorable moment came when the two were working on a piano riff in the studio. Hagay didn't know which artist they were writing for, but he knew it sounded good. That session finished late, and the next day at the studio, Poo Bear told him Justin Bieber loves this song and wanted to use it on his next album. That track ended up being the title song for an album that sold four times platinum, and that evening Hagay knew that he'd been in the right place at the right time.
A producer's process
Hagay believes that properly producing a song takes time, patience and a willingness to take a break. He notes that if he can't trust his ears after three or four hours of work, it's important to go away and come back the next day with a "fresh set of ears." He says that a song should take at least four passes or days before it's ready to go. Everything needs to sit just right in the mix and should sound good on any sound system.
Hagay Mizrahi has overcome many obstacles in his lifetime, from clients falling out with investors and leaving him stranded to having to pay back debts and loans he had taken out in Israel. He believes that a willingness to work hard and invest time into his craft is what got him this far, which certainly shows. Hagay has already worked with Justin Beiber, Mario Barret, Common Kings and Christina Millian. It's exciting to imagine which incredible artists he plans to team up with next.
Anna Stark works as in a PR team named as MyPRSolutions. She is passionate and dedicated to providing her audience with great and helpful content. They always love to listen to her and she mostly does PR for brands and celebrities between their audiences.
J Traxx: Is a Powerful and Underestimated Music Mogul Who is Making Musicians Famous Overnight
J Traxx is a musical mastermind born and raised in East St. Louis, IL. He is a Producer, Writer, Keyboard Player, Performer and Engineer. He is very talented when it comes to anything revolving around music. Since a young age he has been an avid keyboard player. At the age of 13 J Traxx was selected from hundreds of kids to personally perform for Oprah Winfrey and Laura Bush during a gospel fest in Ohio. This was just the start for others noticing his raw talent and gift with music. Since then he has opened for major artists such as Birdman, Nelly, T-Pain, Young Jeezy, Too Short and Webbie. He enjoys performing and has a presence on stage that is unmatched. He states "I feel no pressure when I'm on stage and producing does the same thing for me emotionally." His influences come from God, his dearly departed mother and his father. Musically Michael Jackson is his biggest influence as well as other artists such as Busta Rhymes, Lil Jon, T-Pain, Nelly, Nas, Chris Brown, Usher and Ne-Yo.
J Traxx has already seen a great level of success, but he is always driven and determined to accomplish more. This year he wishes to get one of his artists singles to chart on Billboard and
solidify new accomplishments within his business relations. Right now he is producing his artist "Louii Gurl Mommi" and working on the final stages of his own personal E.P. His goal is to work hard as an independent and make sure his brand is not ignored, but "sticks out like a sore thumb." he says. His label Famous Overnight is original, independent and very accurate and detailed when it comes to the business side of things. His label is all genre friendly, accessible for the needy, with a consistent drive. Famous Overnight is a positive brand and label that focuses on encouraging Artists, Producers, Performers etc. They focus on having each artist develop appropriately while flourishing to their highest potential without losing their own personal identity. J Traxx is a lovable, friendly, respectful, comedic and compassionate individual who wants to see everybody win.
Connect
read my latest story here
Hello, My name is Gabriel, but most know me as "Bonni3". I am a music artist and entrepreneur. I own my own business called Christian Nicole Promotions. As an entrepreneur I have been featured on publications such as Hufforbes, Medium, The Source, Disrupt, ABC, FOX, Respect Mag and many other reputable platforms.