NEW YORK's VERY OWN DJ KIDWRIGHT
Troy "Dj Kid Wright" Wright jr born and raised in Poughkeepsie, New York. Last stop on the Metro North from Grand Central Station. Born in the early 90's , 1991 to be exact! Which lead to multiple music influences growing up, from artists like Jay-Z, Nas and 50 cent. Music ran in his family, recording in an professional recording studio at the age of 12 is when then DJ gained the love for music. Since he could remember music was a major part of DJ's life despite the circumstances. "There's a song that I could even relate to or identify the feeling I had at the time that song or record was in the radio" DJ said. The connection with music grew and grew leading him to start to write his own music. With his uncle Kenny Palmer (Motv Man) who had been writing the other siblings raps at the time pressed him to write my own raps. With music bringing family together they all collectively recorded music even the youth. With his uncle writing his others siblings music who shared the same age or around the same age, the sound distinctly sounded different. You could tell the difference between the individual behind the pen at the time. Year after year that difference became unrecognizable with the steady practice of writing music. Growing up there had been another focus and another love of DJ's life, football! DJ started playing football at the age of 8, participating in the flag league. That's were it began, the passion remained for music as the current love for the sport grew also. After years of commitment in both music and football created a sign of relief, thinking to his-self that it would be possible to play football and create music has always been a question for him. Looking at It in retrospect DJ was only trying to fill the void of my father being incarcerated. "Growing up in a one parent household changed me, changed in ways that only now I would see to be beneficial despite the circumstances."
"My father served a 27 year prison sentence for murder, which is nearly impossible to successfully do in our day in time. Which is sadly and achievement depending on how you look at it. Overcoming deadly streets of Poughkeepsie was a life time achievement alone. Having 3 Conrad's who once shared the same block with me daily for more than 5 years passed away either from street violence or police brutality." After realizing death was hitting close to home it was time for a change, time for a new location. Which lead to DJ meeting Cyffa Leyenda in Virginia Beach. It was a simple connect from engineer VirgillRay linking the two. DJ wanted to link with Cyffa and he was cool with it. From doing the song RICH to now they've been cool friends chillin at the oceanfront to the studio. DJ has an album coming out soon called Cuffy Combs and will be grinding hard all 2021 make sure y'all TAP IN this is talent you don't want to miss!
A Legend before becoming one is something Cyffa Leyenda has accomplished for a decade now. Cyffa's been in the game for 11-12 years. At 3 years old the Virginia-Native was adopted into a wealthy strict household. Many rules many expectations No support. Straight out of High School Cyffa Leyenda signed with Alisha "M'Jestie" Brooks (Song Writer of RIHANNA Pon De Replay & more. After a year and half Cyffa was released off the label because M'Jestie felt he was going to be much bigger. As Cyffa grew his expectations did not go along side his parents in result he was kicked out at 18. In 2015 Cyffa opened up for Rah Digga at Shakas Live bringing an enormous amount of energy through-out the crowd. Later on that year Cyffa performed at S.O.B's "Where Legends Are Made" in Manhattan, New York City. This was paid trip, paid luxury hotel, food provided and Backstage access free from the founder of the LiveWire Ent. This was Cyffa's first time in NYC and lived it like a star. 2018 Cyffa had hit single ran 150k streams on soundcloud and not to mention opening up for Megan Thee Stallion. Cyffa drew 100k people on his Instagram the day of the show. Cyffa was able to meet Megan, took a pic and connected with her manager. 2019 Cyffa was a dancer in one of TEK's featured music video. Today Cyffa has released his new single "Fineto" with Dela Wesst "500k on Tik Tok" (Prod. YoungFrenchy808 & Its64boy) Distributed by Empire and has many more celebrities on board with his future mission.
Nckv: His Sounds Truly Excite The Senses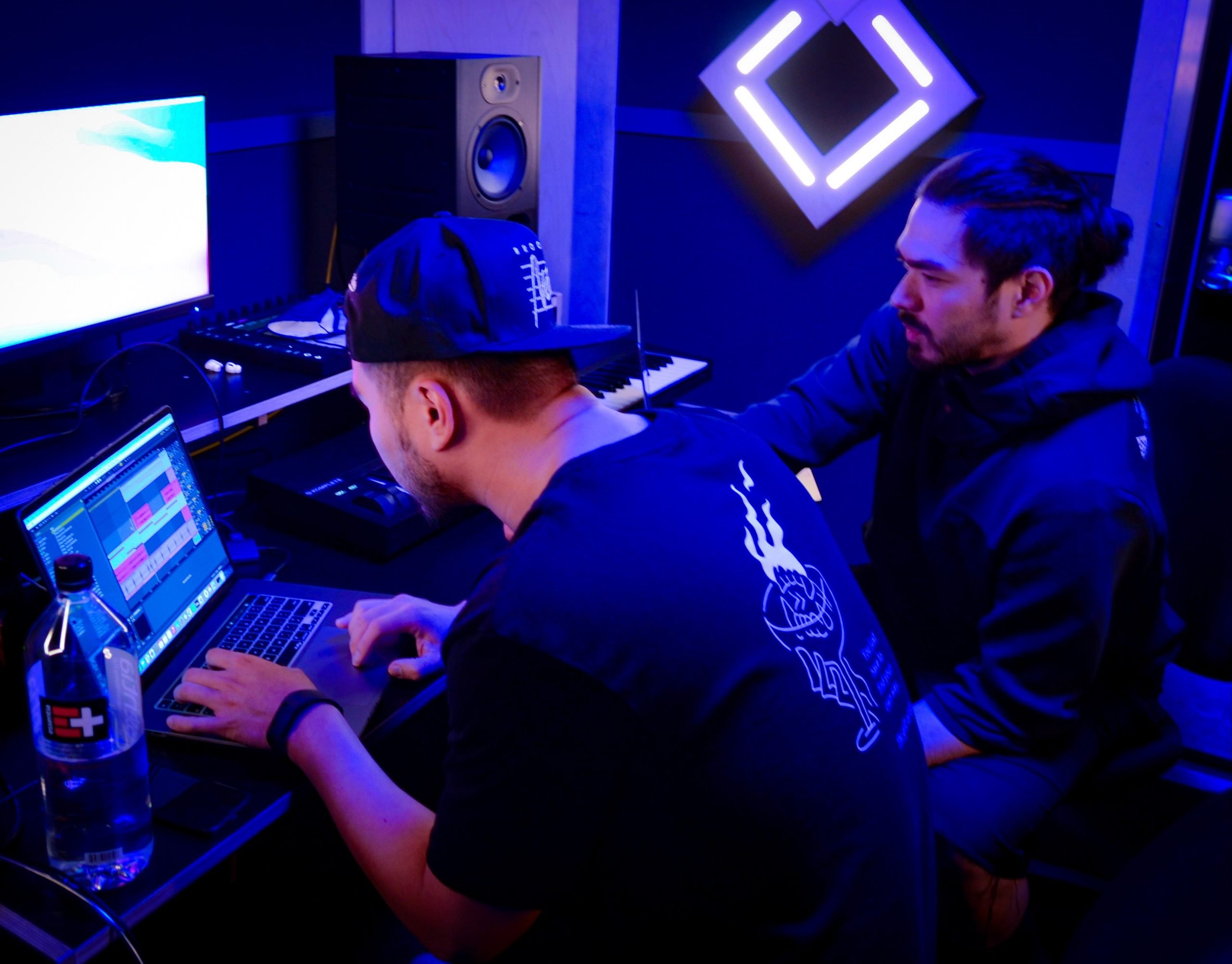 Nicholas "Nckv" von Holtermann is a New York-based Asian-American independent musician whose affinity for innovation transcends the confines of genre. In the time since he humbly began his career in a makeshift living room studio, the singer, rapper, and producer has trained his focus on world-building, combining his ambient, forward-thinking sounds with nostalgic anime-style visuals. Outside the studio, Nckv has cultivated his stage presence by performing at local bars.
Nckv credits pandemic-induced isolation as a catalyst for his creativity. He used the time to hone his craft both in solitude and in a new frontier: a professional recording studio with a slew of gifted musicians from near and far. His ambition to expand his range has attracted the likes of illustrators, animators, and major publications.

The outcome of his flourishing productivity came to fruition with his debut EP "Spectre," a dreamscape of experimental electronic hip-hop sautéed in hints of trap, pop, and soul. Throughout the project, Nckv flaunts a decade's worth of avid musicianship with dynamic layers and soundscape shifts that could blow the minds of casual audiences while also offering depth that only the most trained of ears would appreciate. Above all, though, Nckv celebrates his EP as an authentic self-introduction to a world in need of his light.

In the wake of his release, Nckv is riding the momentum to build up his collective "Async," an all-inclusive congregation of creatives across mediums that play to each other's strengths to achieve team-wide success. He hopes to bolster his networks, public presence, and musical aptitude in pursuit of being the best he can be.
Hello, My name is Gabriel, but most know me as "Bonni3". I am a music artist and entrepreneur. I own my own business called Christian Nicole Promotions. As an entrepreneur I have been featured on publications such as Hufforbes, Medium, The Source, Disrupt, ABC, FOX, Respect Mag and many other reputable platforms.
Bennys Batching: Will Definitely Become A Household Name As He Starts To Trend Within The Music Industry
Benny Chavez, Better known as Bennys Batching is an on the rise recording artist from New Mexico. He is of hispanic ethnicity and takes pride in where he is from. He has a diverse interest in musical genres especially Rap, Hip Hop, Christian Rap and Christian Rock. Bennys Batching is all about making his music known within the rap industry and growing his brand. His debut single "Worldwide Records" makes his story and ambition very clear to whomever listens. Benny started his career this past April just experimenting with some written lyrics. It soon passed as a hobby into a full passion of his. Music is now become the main focus of his life. With each new record he tells a story. His music caters to all listeners. His raw lyrics and catchy vibe appeal to all.
Over some time his writing became better and better. Now he is able to switch up words easily and provide listeners with some amazing wordplay and lyricism. Benny is all about becoming better with his sound. He seeks to make his name known throughout the industry. Currently he is working on a self titled album "Bennys Batching" which is set to drop in the near future. In the meantime check out his latest single "Worldwide Record" now available everywhere.  Be sure to be on the look out for his new releases in the near future.
Check out his latest single here first ! Remember it is also available on all other platforms worldwide !
Hello, My name is Gabriel, but most know me as "Bonni3". I am a music artist and entrepreneur. I own my own business called Christian Nicole Promotions. As an entrepreneur I have been featured on publications such as Hufforbes, Medium, The Source, Disrupt, ABC, FOX, Respect Mag and many other reputable platforms.
RCA Has What It Takes To Be An American Icon
R.C. Martin better known as RCA is an on the rise recording artist from San Francisco, CA.
RCA is a multifaceted creative who is an avid guitar, bass and keys player. His creativity does not stop there. He is also a DJ and designer/art director. You can see RCA in his most natural setting while performing on stage. Performing allows him to utilize all of his creativity while showing his stage presence to the audience.
His style has remnants of an 80s/90s R&B vibe with a modern twist including Psychedelic Rock, City pop and The West Coast Vibe of course. His inspiration comes from some amazing artists such as Kaytranada, TLC, Tame Impala and Anita Baker.

RCA has always had a fondness for music. His parents would play Quiet Storm jams on KBLX while on the way to school. That sound had a huge impact on him, while also learning his love for the Japanese sounds on Final Fantasy and Mega Man.
It wasn't until one Christmas that RCA received his first boombox and would start to discover artists such as Snoop Dogg, Mary J Blige, Green Day, OBD and others. The music his parents and sister exposed him to became a huge influence on his sound today. From there he taught himself how to play the trumpet, guitar, and bass.

RCA started off making music in punk and ska bands, but found that only limited his artistic self expression. Overtime, he moved on to writing music himself with a 4track recorder, then Logic and Reason.

It seems moving on his path alone has helped shape who he is today.
After finishing a tour at the end of 2019 with his rap crew, FIRST COUSINS), alongside Curren$y, Smoke DZA, and Ski Beats. He finished work on his first solo release. "RELATIONSHIPS"is a 12 track psychedelic R&B album reflects on a familiar and intimate narrative of connection, commitment, and consequences of not growing up. XLR8R featured the album singles "We Make Fire"and "Let's Take Our Time".
His music is highly relatable to all listeners of all sorts. This past month he put on a show stopping performance at Dirty Bird Camp with the Twerkaholics as well as hosting his Mission District parties "Classics (w/ DJ IVY)and Ace Sinatra and "The Exchange with DJ Ya Bish RCA also has a LP in the works with San Francisco based rapper DaVinci , "Shadow Work" an album with East Bay singer AudioBae as well as the debut of his band, "FOVEA°"
with members Clear Thought and Mesen Around. Once that is all done, his follow up to "RELATIONSHIPS", "REFLECTIONS" will be next. A 24 track beat tape titled "SAN FRANCISCO" will proceed that release.

RCA is forever progressing when it comes to his brand and craft. He states "Have a perspective and something to say with your music. It is your art. Learn how to talk to people and make friends. If someone doesn't like you as a person, they won't want to spend time dealing with you. Your music would have to be game changing for them to deal with an asshole, lol. People put their homies on and people they see something in. Stay true to your word, and be proactive in communication. No one wants to do more work than they have to, so you can look good by over communicating when working with anyone—don't be the weak link or bottleneck." Wise words from such a talented human being.

Make sure you check out his current work before he releases new content.
Hello, My name is Gabriel, but most know me as "Bonni3". I am a music artist and entrepreneur. I own my own business called Christian Nicole Promotions. As an entrepreneur I have been featured on publications such as Hufforbes, Medium, The Source, Disrupt, ABC, FOX, Respect Mag and many other reputable platforms.