Rising Rockstar from South Jersey, Ali Doukali is releasing a New Single 'Sensation'
Good news for the fans of Ali Doukali; your waiting is going to be over. Ali has announced that his new song Sensation will be released soon. He has not given any specific release date for the track, but it is going to be available on different platforms like his other songs.   
The South Jersey Ali Doukali is becoming an uprising star with his talent for singing, songwriting, and novel writing. He is bringing a contemporary voice in different music genres, including Dancehall, Trap, and hip hop. With his recent projects, he is being recognized for his unique and unorthodox chic in the industry. In recent few years, he has released many singles like Fake Friends and Sosa, and many of them became hits such as Heartbreak on the Radio, Duce, and Mami. His biggest collaboration with Triplet Ghetto kids for the song Baby gained global attention, but he did not stop there. He went to Africa and visited many countries there, including Morocco and Egypt. At the end of the tour, he collected so many good memories and wanted to share them with the world, hence, released his song, Africa. Moreover, his song, Pablo Narko gained more than 100k views on his Youtube channel.
Singing became a passion for Ali since he started doing it with his grandmother. How to execute the correct notes and control the pitch of his voice, all were taught by her grandmother. The practice on his grandmother's favorite classical songs became the foundation of his career in the industry. He gained his natural ability to transform different sound pitches within his songs.  
Life was not always easy on Ali Doukali
As they say, no one becomes a true artist unless he/she has suffered something terrible emotionally. Although Ali Doukali started singing from his childhood, he became more passionate and expressive through music when he lost his very dearest and close friend. This tragic incident happened a few years ago, which ultimately became the reason for his depression. He told in an interview:
"Most of my first works were somber pieces, songs that really highlighted the pain I was enduring throughout that time period of my life. I used it as fuel. As my growth as an artist began, the exploration of my talents somewhat unhinged, and as I grew more comfortable in my own skin, I began truly creating records that had more of a pop, bouncy feel to them. I really morphed myself into a well-rounded artist."
With time, he realized that music is something that can help him express and reduce his pain. He even wrote a novel and many songs. We wish good luck Ali Doukali for his next song and other future projects.
Anna Stark works as in a PR team named as MyPRSolutions. She is passionate and dedicated to providing her audience with great and helpful content. They always love to listen to her and she mostly does PR for brands and celebrities between their audiences.
Nckv: His Sounds Truly Excite The Senses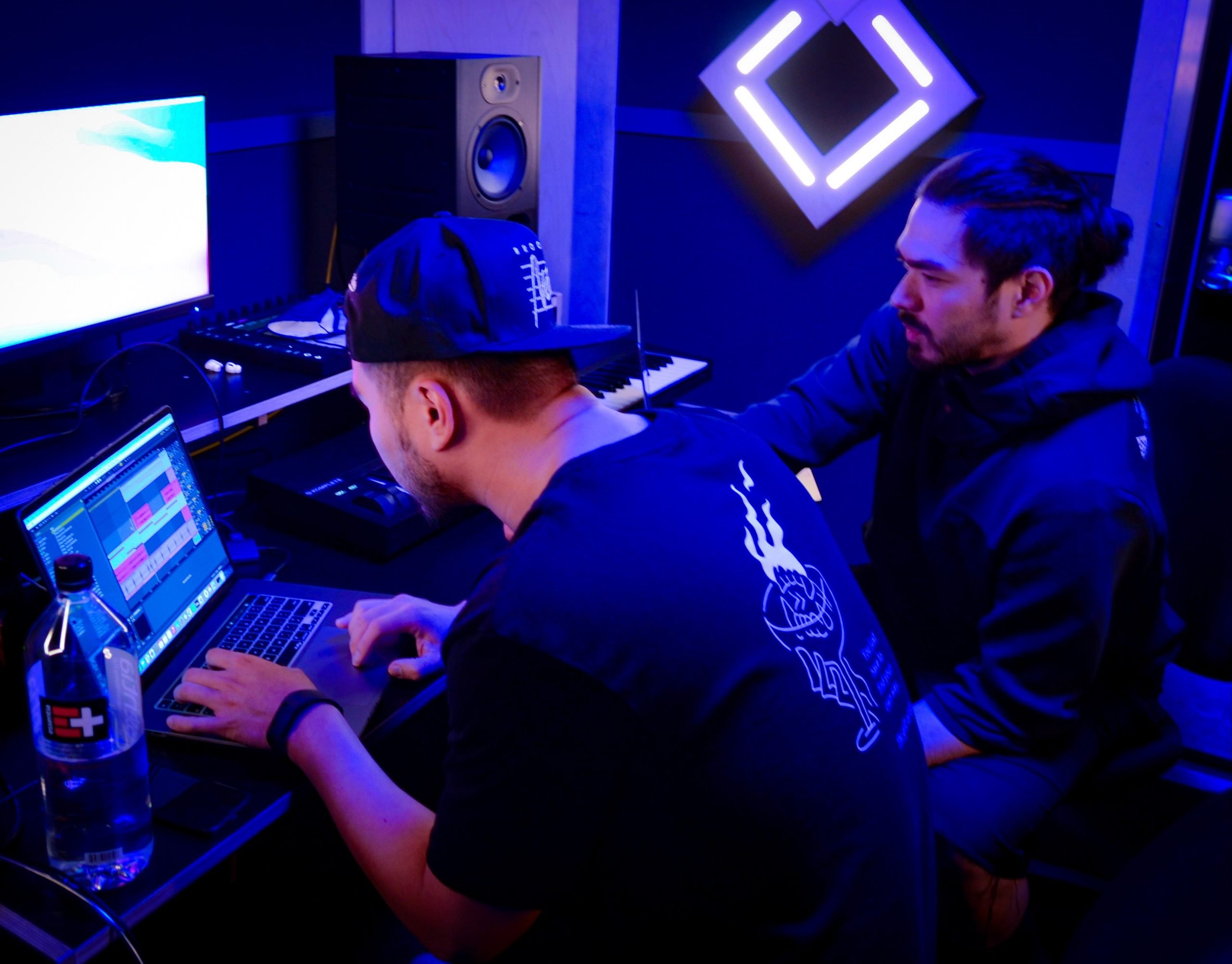 Nicholas "Nckv" von Holtermann is a New York-based Asian-American independent musician whose affinity for innovation transcends the confines of genre. In the time since he humbly began his career in a makeshift living room studio, the singer, rapper, and producer has trained his focus on world-building, combining his ambient, forward-thinking sounds with nostalgic anime-style visuals. Outside the studio, Nckv has cultivated his stage presence by performing at local bars.
Nckv credits pandemic-induced isolation as a catalyst for his creativity. He used the time to hone his craft both in solitude and in a new frontier: a professional recording studio with a slew of gifted musicians from near and far. His ambition to expand his range has attracted the likes of illustrators, animators, and major publications.

The outcome of his flourishing productivity came to fruition with his debut EP "Spectre," a dreamscape of experimental electronic hip-hop sautéed in hints of trap, pop, and soul. Throughout the project, Nckv flaunts a decade's worth of avid musicianship with dynamic layers and soundscape shifts that could blow the minds of casual audiences while also offering depth that only the most trained of ears would appreciate. Above all, though, Nckv celebrates his EP as an authentic self-introduction to a world in need of his light.

In the wake of his release, Nckv is riding the momentum to build up his collective "Async," an all-inclusive congregation of creatives across mediums that play to each other's strengths to achieve team-wide success. He hopes to bolster his networks, public presence, and musical aptitude in pursuit of being the best he can be.
Hello, My name is Gabriel, but most know me as "Bonni3". I am a music artist and entrepreneur. I own my own business called Christian Nicole Promotions. As an entrepreneur I have been featured on publications such as Hufforbes, Medium, The Source, Disrupt, ABC, FOX, Respect Mag and many other reputable platforms.
Bennys Batching: Will Definitely Become A Household Name As He Starts To Trend Within The Music Industry
Benny Chavez, Better known as Bennys Batching is an on the rise recording artist from New Mexico. He is of hispanic ethnicity and takes pride in where he is from. He has a diverse interest in musical genres especially Rap, Hip Hop, Christian Rap and Christian Rock. Bennys Batching is all about making his music known within the rap industry and growing his brand. His debut single "Worldwide Records" makes his story and ambition very clear to whomever listens. Benny started his career this past April just experimenting with some written lyrics. It soon passed as a hobby into a full passion of his. Music is now become the main focus of his life. With each new record he tells a story. His music caters to all listeners. His raw lyrics and catchy vibe appeal to all.
Over some time his writing became better and better. Now he is able to switch up words easily and provide listeners with some amazing wordplay and lyricism. Benny is all about becoming better with his sound. He seeks to make his name known throughout the industry. Currently he is working on a self titled album "Bennys Batching" which is set to drop in the near future. In the meantime check out his latest single "Worldwide Record" now available everywhere.  Be sure to be on the look out for his new releases in the near future.
Check out his latest single here first ! Remember it is also available on all other platforms worldwide !
Hello, My name is Gabriel, but most know me as "Bonni3". I am a music artist and entrepreneur. I own my own business called Christian Nicole Promotions. As an entrepreneur I have been featured on publications such as Hufforbes, Medium, The Source, Disrupt, ABC, FOX, Respect Mag and many other reputable platforms.
Steady and Creative: Studd Da Kidd Displays her Personality Traits in the Promotional Commercial
A native of San Antonio, Texas Studd Da Kidd is an innovative and determined entrepreneur that is slowly becoming a household name in the creative space. Backed with her love and passion for art and artists, this entrepreneur launched the Exposure Explosion Festival that gives everybody a chance to showcase their talents in a platform geared towards them.
Her latest promotional commercial is a testament to the quality of Studd Da Kidd both as a person and an innovator. Co-produced by DRH Consulting, Erick Hernandez, Transcendent Visionz, Lover Girl is a rich display of her personality trait and her dedication to creating something that will benefit the art community. 
Backed with music by Studd Da Kidd and Ozzy Lennon, the San Antonio Riverwalk was taken as a backdrop and puts the viewer on a journey of her hometown's history, art, and culture. Starred by talented Brianna Medrano, the commercial was filmed at the Omni La Mansión del Rio and was the perfect place to show her versatility as a creative director. This commercial is set to be released in November.
One of the strongest traits of Studd Da Kidd is her ability to be hands-on in every part of the project she is launching. This commercial is a key step in preparation for the Exposure Explosion Festival Live app which will give artists and creators alike, a home to connect to their fans and be discovered more in the industry.
All these have been meticulously planned out and are something that many people are looking forward to. We better get ready as Studd Da Kidd is storming the creative business with her innovative ideas. To learn more about Studd Da Kidd, head over to her social media platforms: